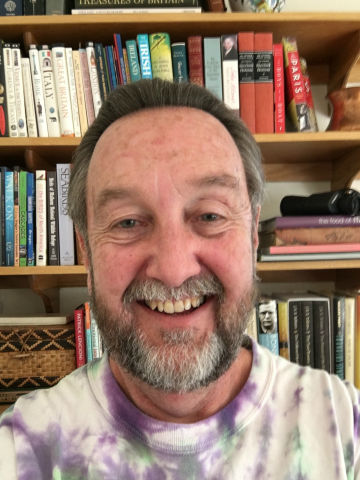 Life Together
With
Pastor Dave
Places of the Passion
"Again Jesus spoke to them, saying, "I am the light of the world. Whoever follows me will not walk in darkness, but will have the light of life."
-- John 8:12
It seems like Christmas was yesterday, the warm breezes of Summer are but a dim memory, and COVID has always been here. And now I'm going to tell you that Ash Wednesday is only 3 weeks away. Seriously? Only 3 weeks away? But that's not the honest question, is it? The honest question is, with everything that is going on in the world, from the pandemic to social unrest to political upheaval to economic uncertainty to educational challenges to the Seahawks not going to the Super Bowl, how does Lent solve anything? Lent itself, or course, doesn't solve anything.
But the God of Lent and every other season under the sun does have the solutions we need. That doesn't mean the Seahawks will suddenly appear in the Super Bowl this year. It doesn't mean this virus will disappear tomorrow. What it does mean is that in Jesus, God is here for us and in us and with us. God is here in our lives with His grace and love, His peace and strength, His very self to build up our faith, to encourage us, to give us hope and a future in the midst of things that really get us down.
And in this coming season of Lent, God once again invites us to experience His presence with us in Jesus as we walk with Jesus to a number of places where He went. Places like Jerusalem, Bethany, Mount Olivet, and Gethsemane. At each stop along the Lenten journey, God will strengthen and encourage us in our faith through His Word so that we can overcome the challenges and temptations of this world ... so that we can be in a closer walk with Jesus in our own faith ... and, so that we can be ready to encourage others to walk with Jesus along with us.
This year's Lenten Wednesday Night's worship theme is Places of the Passion. Following in the footsteps of Jesus ... no, more than that, walking with Jesus to the Places of His Passion, God Himself will bless us so that we will not just survive the many challenges we face every day but we will truly thrive as His people of faith. In following Jesus, as He promised us in John 8:12, we indeed do have the light of life, and having that light, we are empowered to see God working in our lives and through us, working in the lives of others.
Please join us each Wednesday night at 7:00 pm, in person or via Zoom, beginning February 17th.

God is here. With us. For us. In Us.