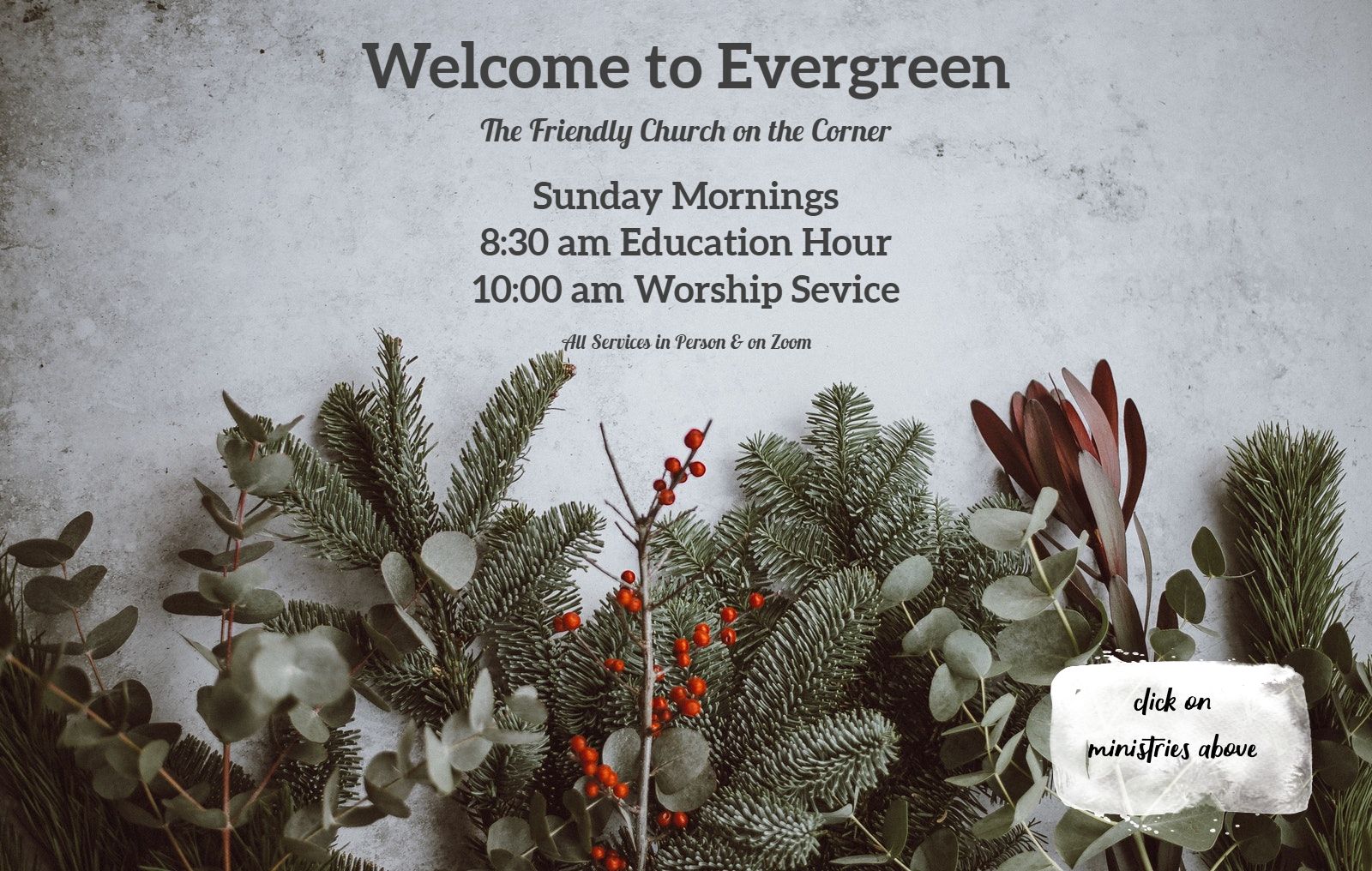 As We Gather This Christmas Season
"Away in a manger, no crib for his bed, The little Lord Jesus laid down his sweet head;
The stars in the sky looked down where he lay, The little Lord Jesus asleep on the hay."
We know the words by heart and even though it's a children's song, we adults love singing it also.
It's part of our Christmas tradition. Here's the question for us on this ... why do we sing
"away in a manger"? Not the hymn. The word, "away"? As we will see, even though we think of
Christmas as a time for family and friends to come together, a blessed and joyful Christmas is thus ours because Jesus went away from heaven to take away our sins so that we don't have to be away from God.

"Glory to God in the highest!"
We invite you can join us this Christmas Season.
God's peace and joy be yours in Jesus,
Pastor David Carnahan.
If you wish to contact us click on the links below
Happenings Around Evergreen